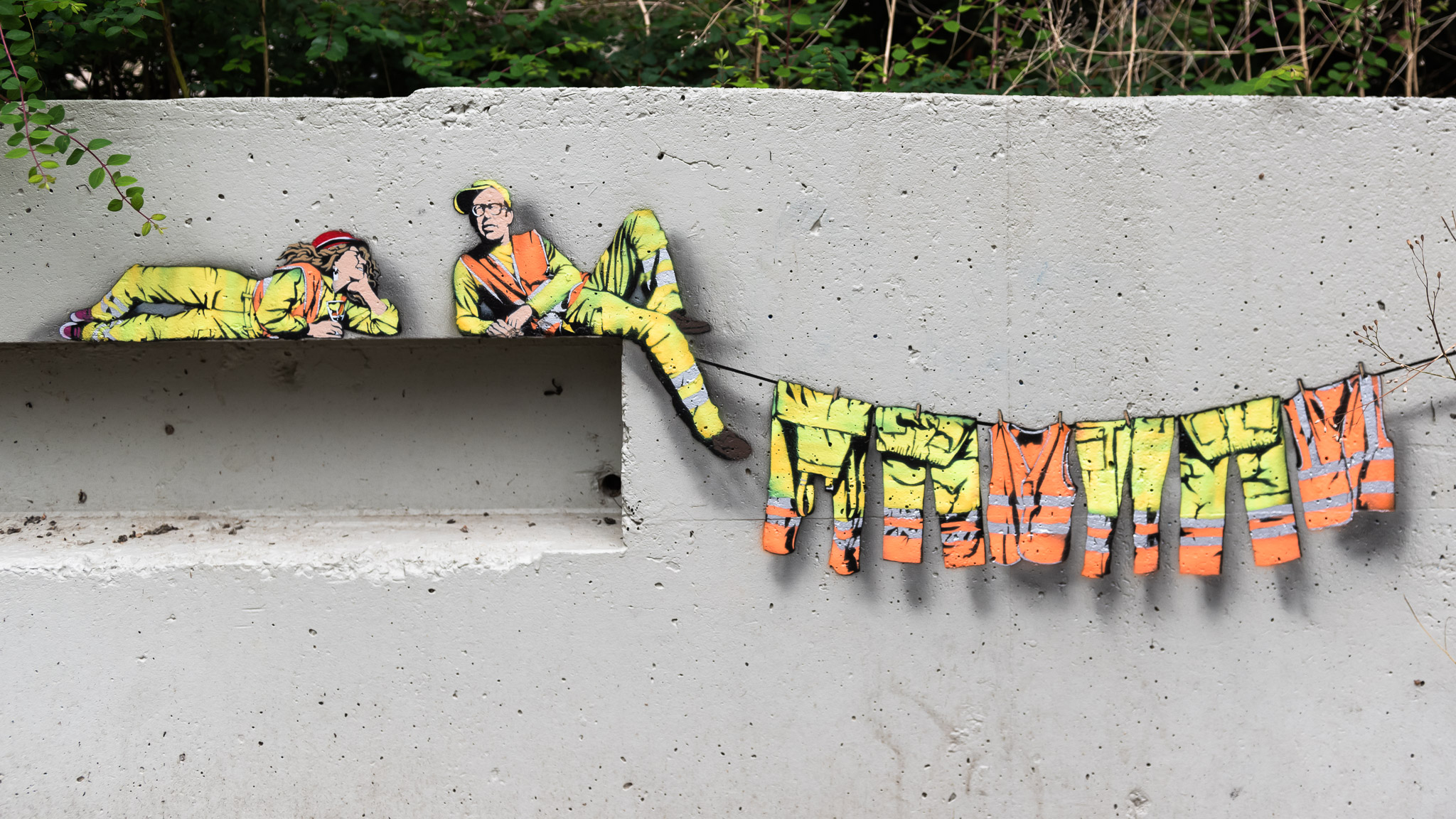 Route with stencilled interventions by Jaune
Jaune is a stencil artist from the Walloon Brabant region whose work is visible on city walls all over the world. His artistic practice is based on the paradox between the visible and the invisible and humorously depicts road workers (with whom he had the opportunity to work himself). Although they perform public work in fluorescent clothing, these workers go about in the background of our urban settings, becoming almost invisible. Since 2011, Jaune has tried to liberate them from their role by placing them in absurd and unconventional situations… Or when those who are in charge of the cleanliness of the world become a vector of chaos.
Jaune's interventions will come together into an urban tour on the streets of Louvain-la-Neuve. As a visitor, you can go on a search for his stencil paintings, which are depicting workers in comical and playful situations adapted to the urban context.
Jaune will be joined on one of his interventions by Colombian artist Marcela Esguerra.
Date:
1 July to 10 July 2021
Adress:
8 different interventions in Louvain-la-Neuve
Prev project
Next project